Our network of project managers and experienced installation specialists offer commercial, residential and public sector Artificial Grass Installations across the UK.
We have a great team of reliable artificial grass installation experts. Contact us today to discuss installing artificial grass at home, your business, schools, universities and other public and private sector projects. There is no job too small or big for our installers.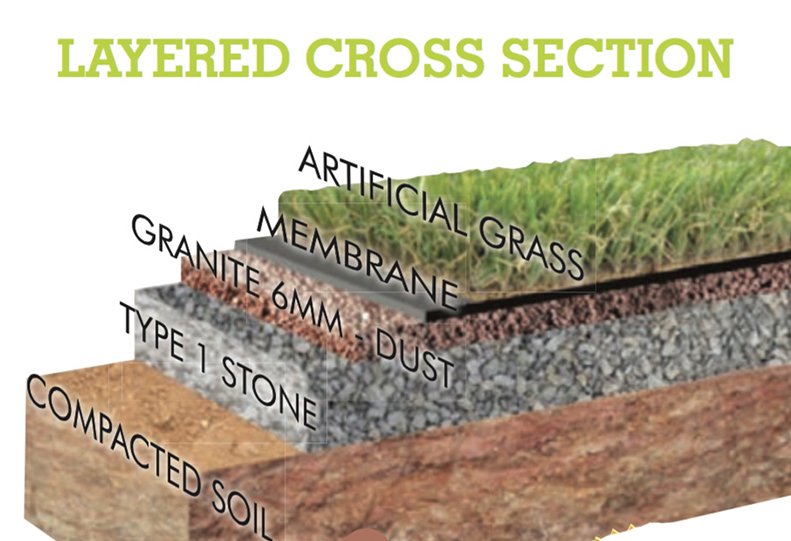 Watch Our Artificial Grass Installation Video
Polished Artificial Grass have been installing artificial lawns in the UK for the past 15 years and we can safely say we are experts in what we do!
When it comes to installing artificial grass the most important factor is the preparation. Using the correct materials to create the base is a priority to give you a garden that will last for years and years. This is why we are able to give a 10 year warranty with all installations we do. It is very important to prepare the ground levels, base and make sure an effective drainage system is in place.
We are today seeing  an increasing number of jobs where landscape gardeners (amateurs in terms of installing artificial grass) have made no effort whatsoever in ensuring drainage systems had been worked into the project plans. This invariably results in puddles forming in the middle of the lawn as there is no where for the water drain properly. This can ultimately decrease the life of your artificial grass and doesn't provide the aesthetic value these products are so often associated with.
Our Installation Process – A Step-by-Step Guide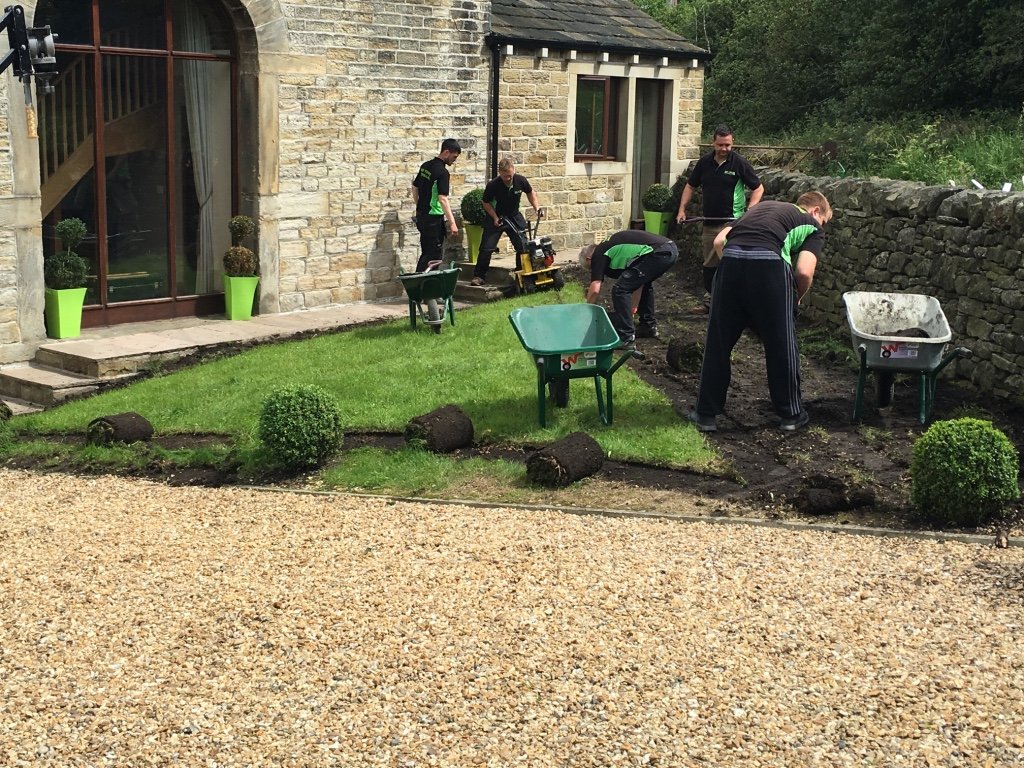 The first step is to remove all of the old grass from the lawn and prepare the area on which your new artificial grass will be installed.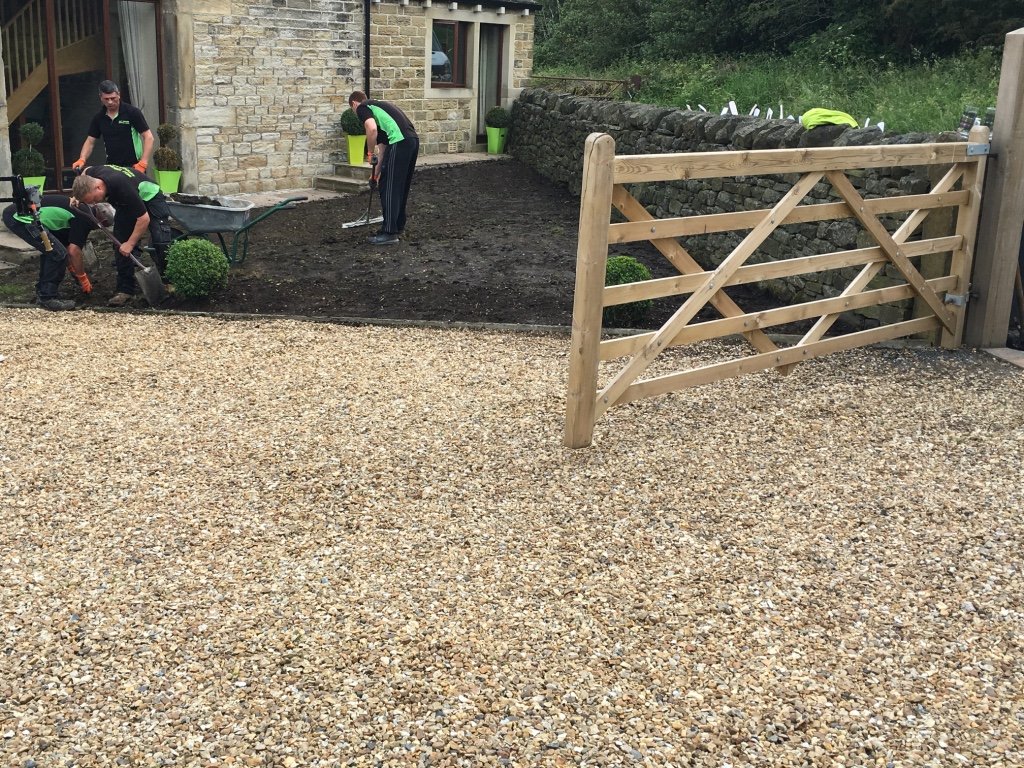 Our expert team have access to a wide range diggers and grass cutters that are used to create a perfectly level base for your new artificial grass lawn.
Around the perimeter of the lawned area we put down a cement and granite solution that sets rock solid. This helps pin the grass down and also stops the weeds coming through.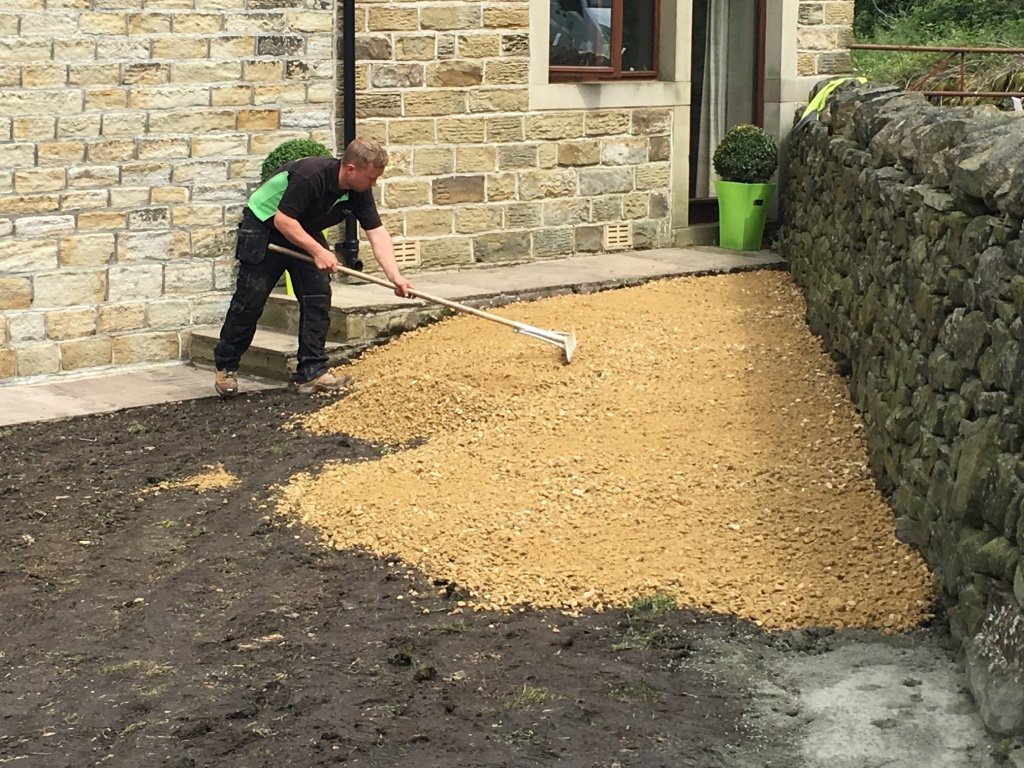 The next step involves a thick layer of limestone solution being distributed across the area to be lawned.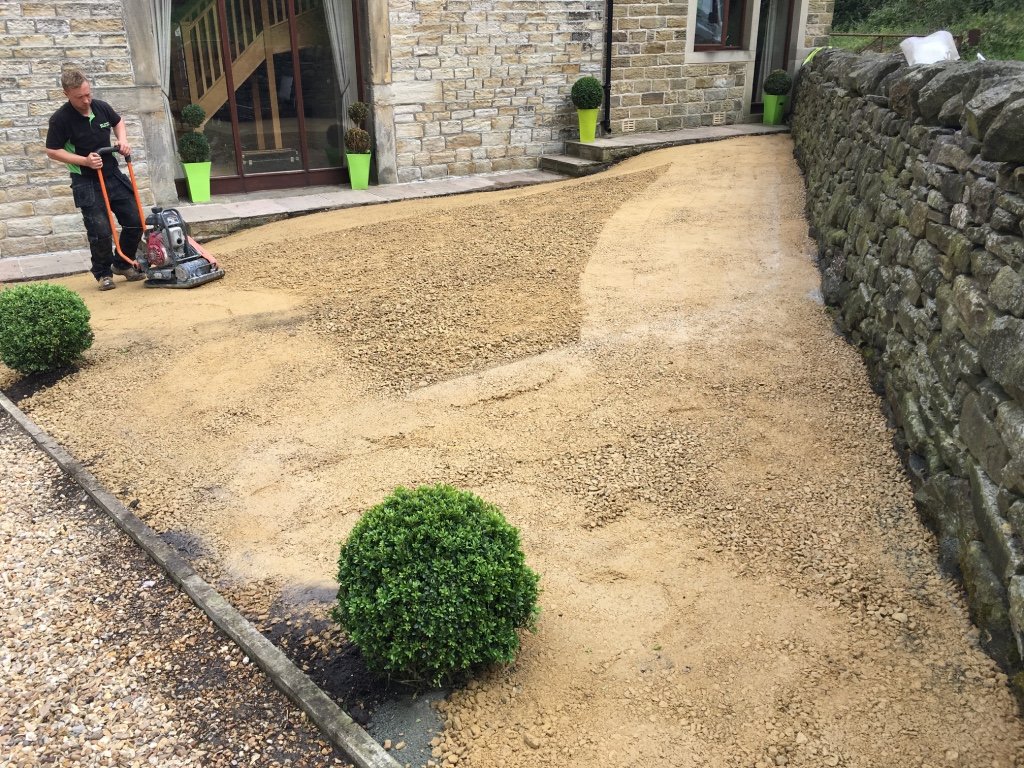 This layer of limestone is then compacted with a wacker plate to form a solid base.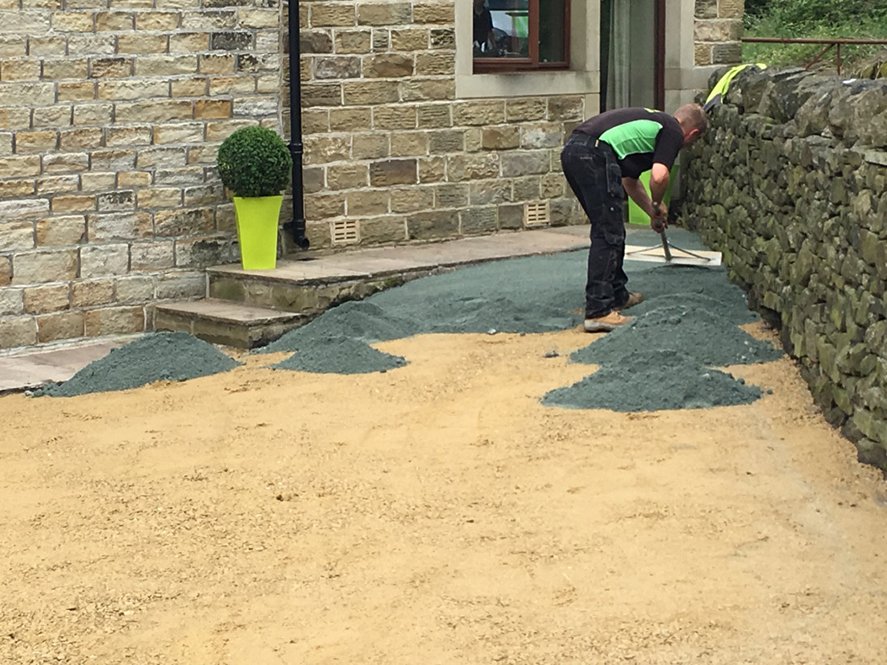 A layer of granite is then spread out across the limestone base to help form the shape of the lawn.
We use this to form a slight crown on the lawn to help with the distribution of water.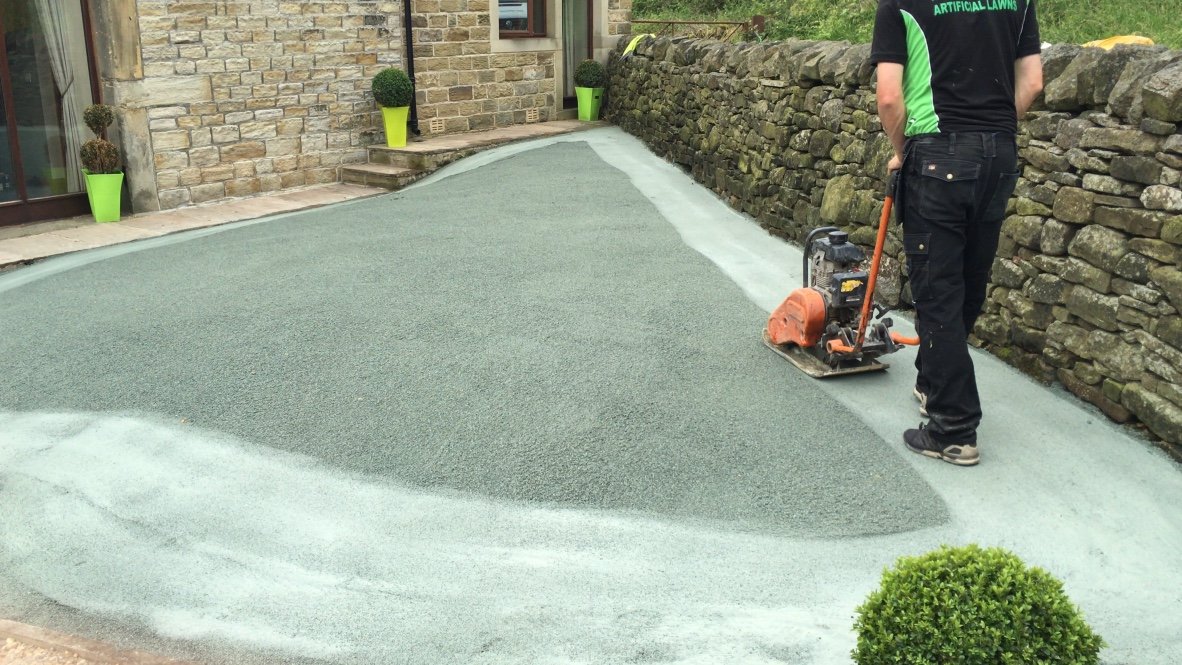 The granite layer is then compacted down with the wacker plate.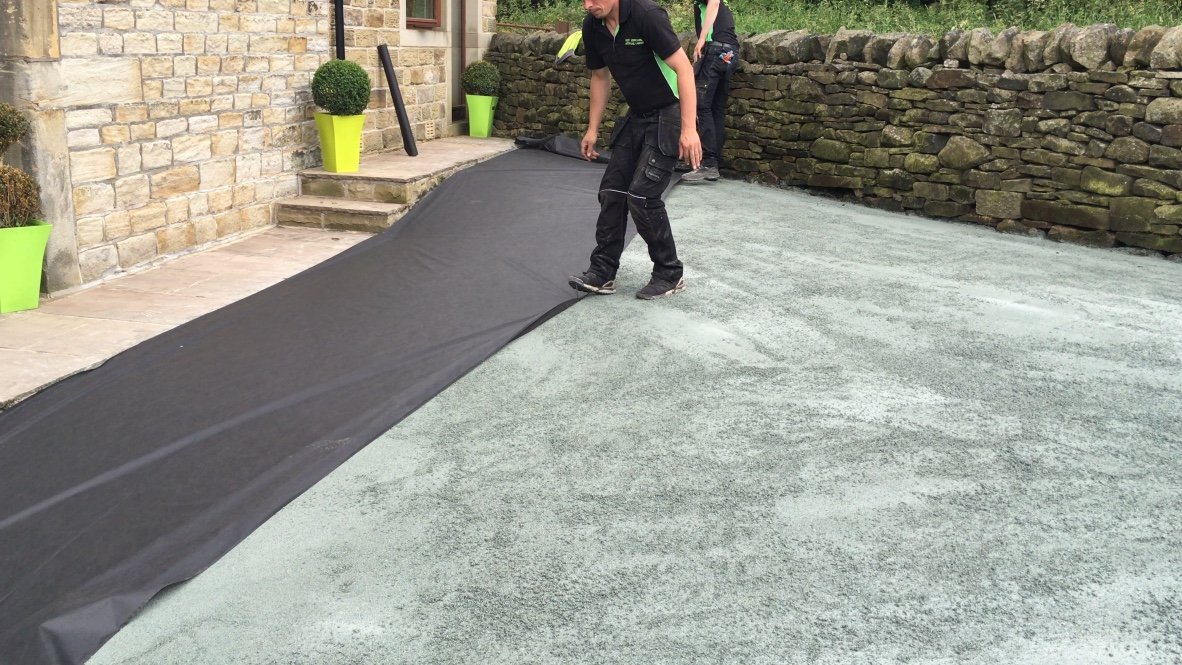 A layer of membrane is then pinned down securely on top of the compacted granite and limestone.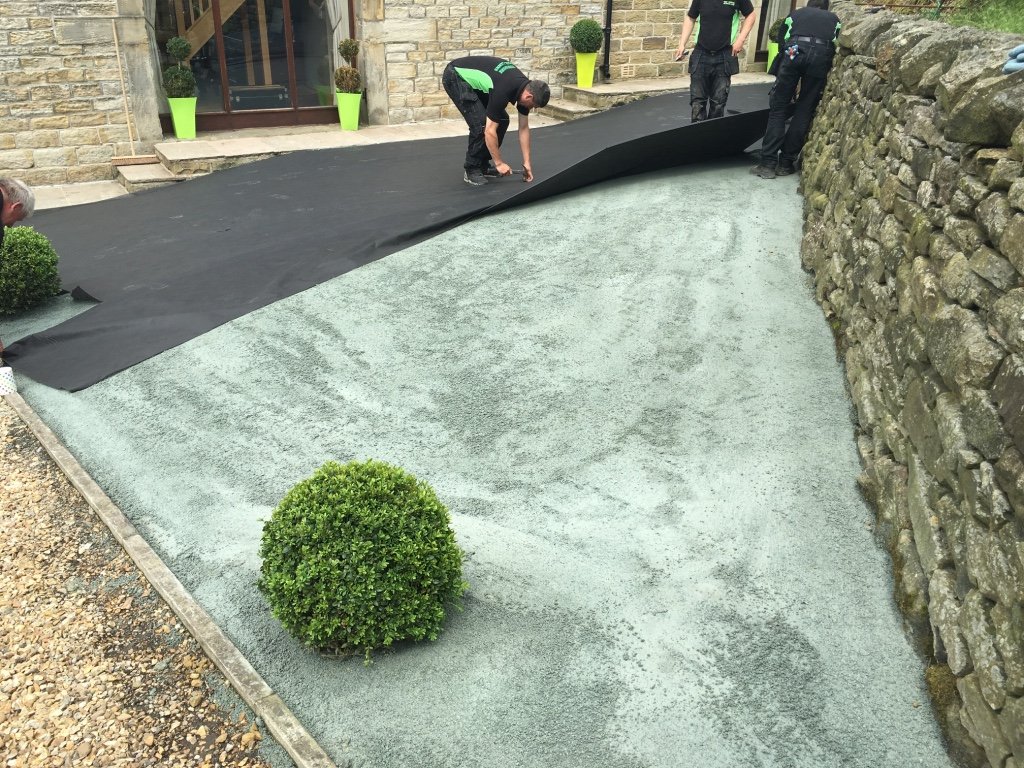 The membrane works to further prevent any weeds coming through onto the new artificial lawn later.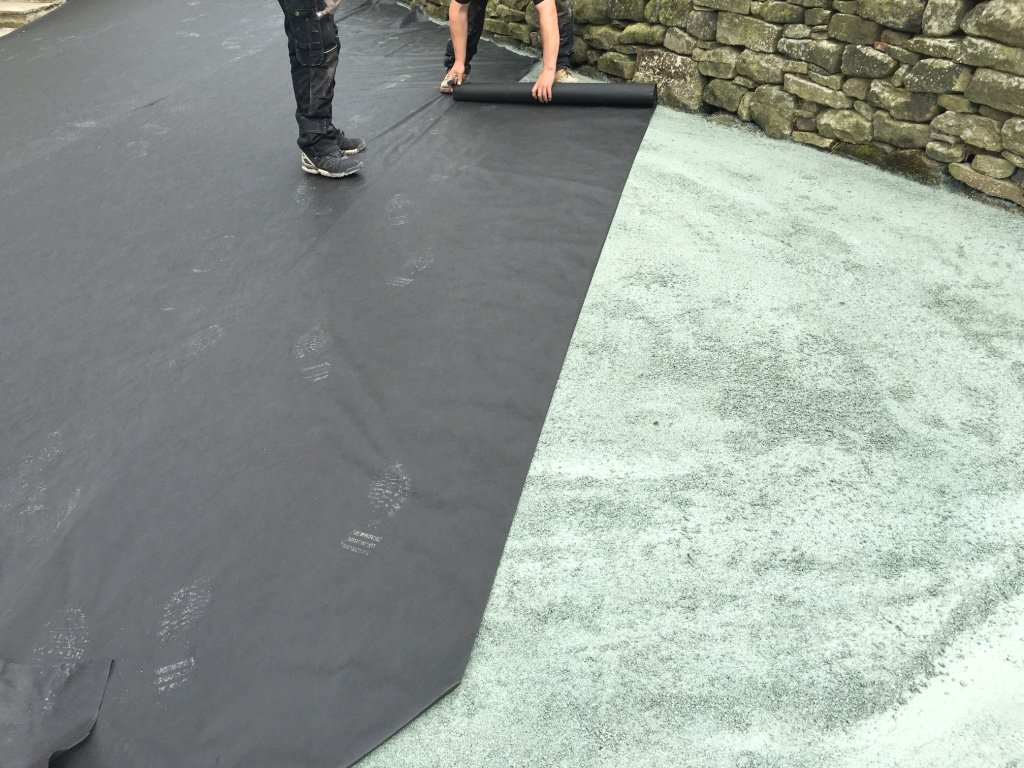 Our expert team can fit the membrane layer around existing features, making installation very flexible.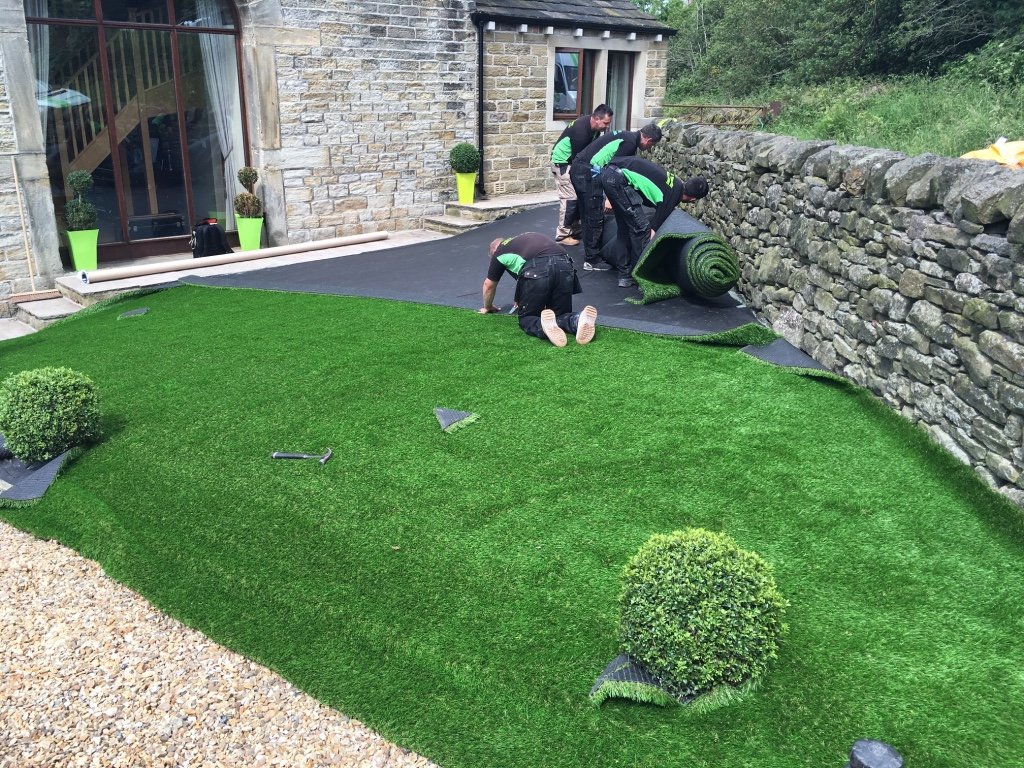 Your chosen grass type is then laid and securely fitted to the solid base created in steps 1 – 6.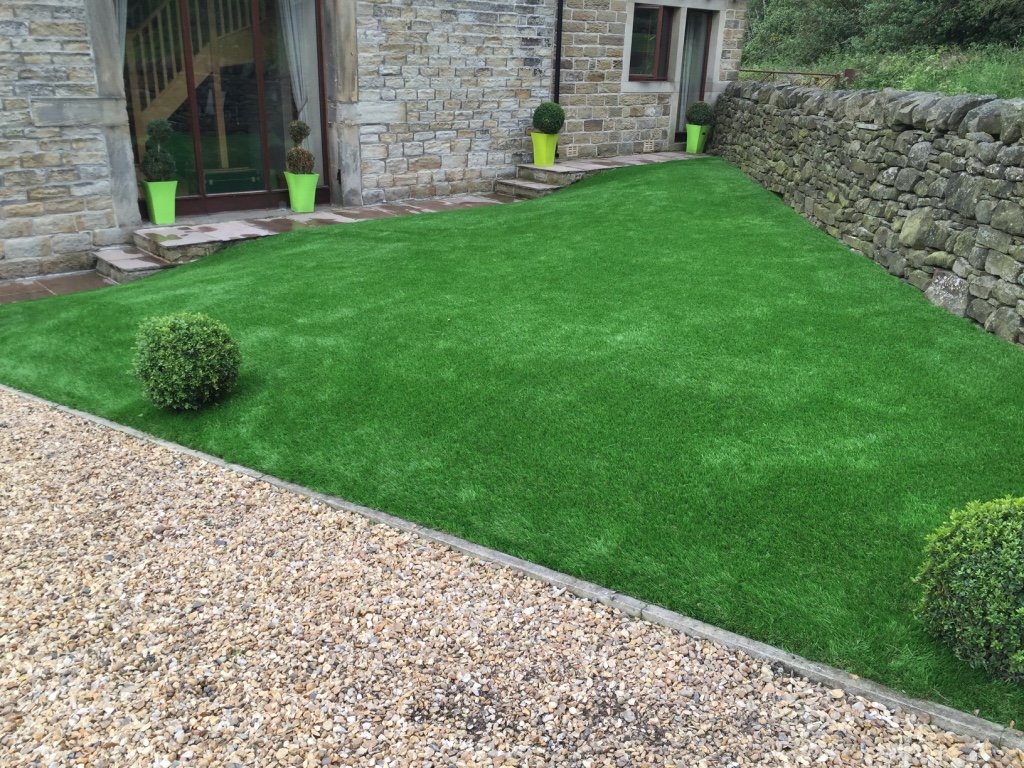 It can be cut round any trees, sheds or other permanent fixtures in your garden.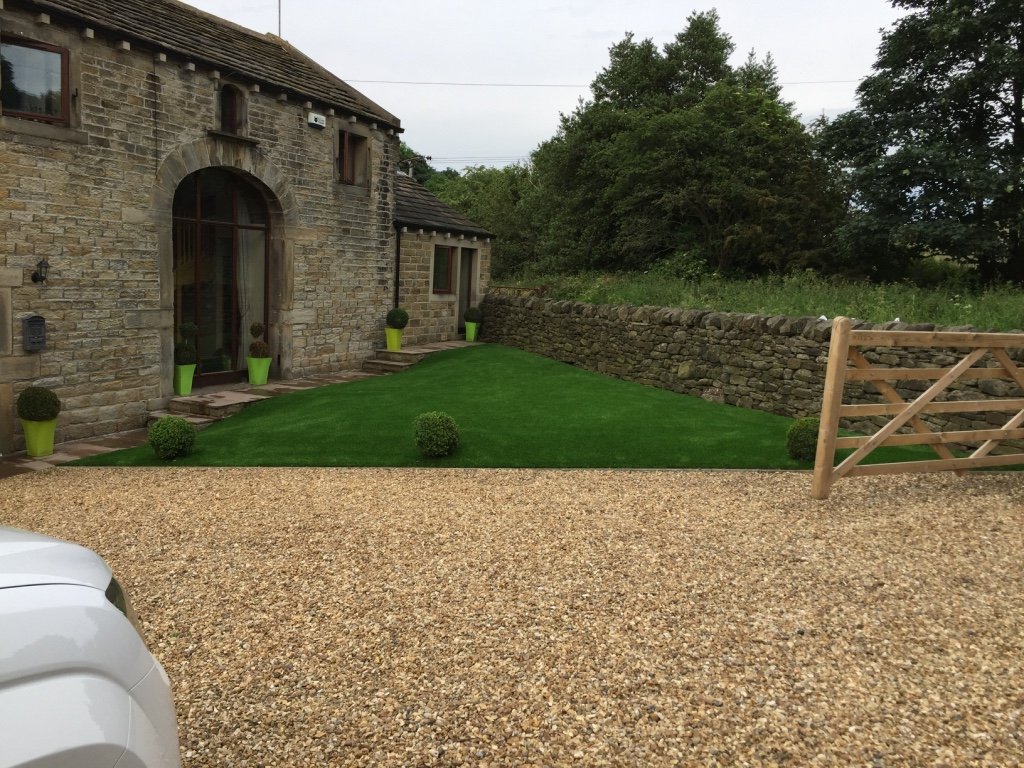 All that's left to do now is to stand back and enjoy your newly installed artificial lawn!
Residential Installations
Artificial Grass is perfect for homes as it helps to provide the natural looking, beautiful green grass all year round. There are many additional advantages of having artificial grass installed at your home.
COMMERCIAL INSTALLATIONS
We have build lasting relationships with a number of commercial partners and our work in this sector continues to grow thanks to word of mouth referrals. Whether you are a high street retail store, restaurant, bar, have an outdoor children's pay area or a car showroom, our artificial grass will provide that natural green grass look 365 days of the year. Its amazing how the grass can brighten up a venue.
Temporary Events
If you need artificial grass just for a week or longer term for any event we have the solution. It can be used for private events such as garden parties, wedding receptions or even covers on furniture. Contact us today to learn more!
Education Sector
We are experts when it comes to installing artificial grass for schools and nurseries. It is now becoming very popular within the education sector due to the many benefits it can offer. We have completed a growing number of projects within this sector. Contact us today to learn how artificial grass could transform the outdoor spaces at your school or college.